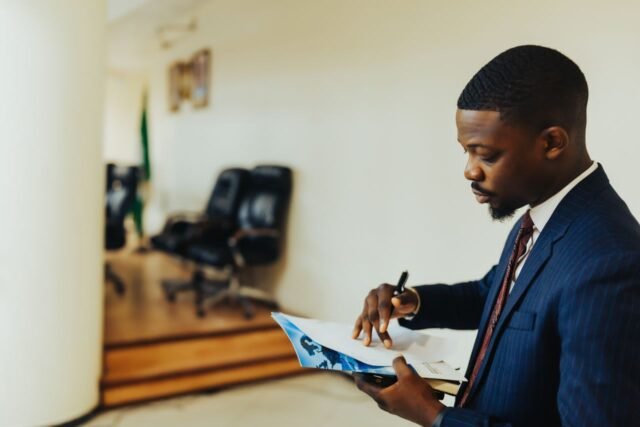 Bola Tinubu, president of Nigeria, has appointed Ayo Adeagbo, as his assistant on arts, culture and creative economy.
The University of Ibadan graduate, who became official photographer to then speaker Femi Gbajabiamila, at 25, in 2019, will be working with the minister of arts and culture, Hannatu Musawa to achieve the goals of Tinubu in the sector.
Born and bred in Ibadan, the Oyo State capital, Adeagbo was documentary photographer to former speaker of Oyo State House of Assembly, Olusegun Adeyemo. He later served as assistant chief photographer to former governor Abiola Ajimobi.
In 2021, at the launch of Adeagbo's photo-book titled Gbajabiamila; The Long Road, former vice-president Yemi Osinbajo described the 29-year old as a creative and faithful documentalist of the political journey of the charismatic and photogenic speaker.
Adeagbo's maternal grandfather, Professor Toriola Oyewo, who died in February 2022, was Nigeria's oldest lawyer to be awarded the prestigious rank of Senior Advocate of Nigeria (SAN), at 91-year-old.
While his father is now a man of God, his mum, Adekiitan, is a celebrated broadcaster.