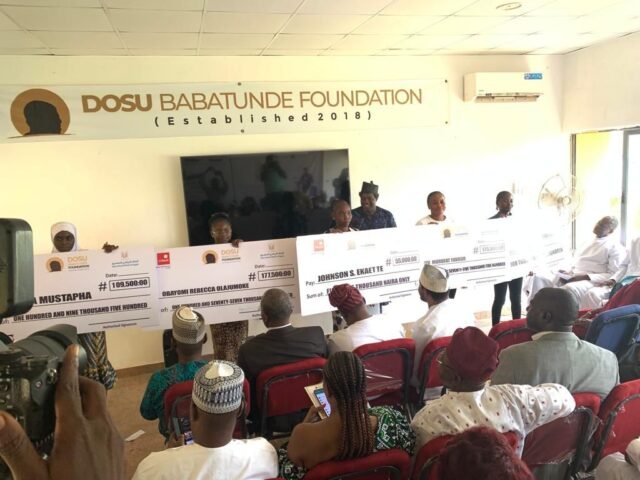 The sixth annual edition of the Dosu Babatunde annual lecture has held on Wednesday at the Dosu Babatunde Centre, The Polytechnic Ibadan.
Speaking at the event, the guest speaker, Olutoyin Ayinde, emphasized the urgent need for governments at all levels to involve town planners in their activities.
Ayinde, who is the immediate past president of the Nigerian Institute of Town Planners (NITP) also explained that it's for town planners and students of the discipline to be up-to-date with recent developments because the sector is an evolving one, making it expedient for practitioners to adapt to changing circumstances and technological advancement.
"The government has eminent domain and the budget power to take care of the people. Town planners are professionals trained to advise the government in terms of human settlement. For development to occur, there must be collaboration between the government and town planners," he said.
"The government must understand the language of town planners; otherwise, they won't be able to implement policies, and the beauty of any plan lies in its implementation."
In the same vein, the chairman of the foundation, Dr Olajide Abiodun Babatunde, emphasized that town planning is a powerful tool and guide for the development of any nation.
Olajide, who is a current Special Adviser to the Lagos State Governor, explained that the annual lecture serves as an opportunity for examination and education based on the works of the late Babatunde.
"The centre we are using for the lecture today was commissioned last year; it's a centre in honour of the late James Ola Oladosu Babatunde, one of the pioneers of town planners in Nigeria."
The event had in attendance various dignitaries and also featured the presentation of scholarship to town planning students from various institutions across the country.